School Nurse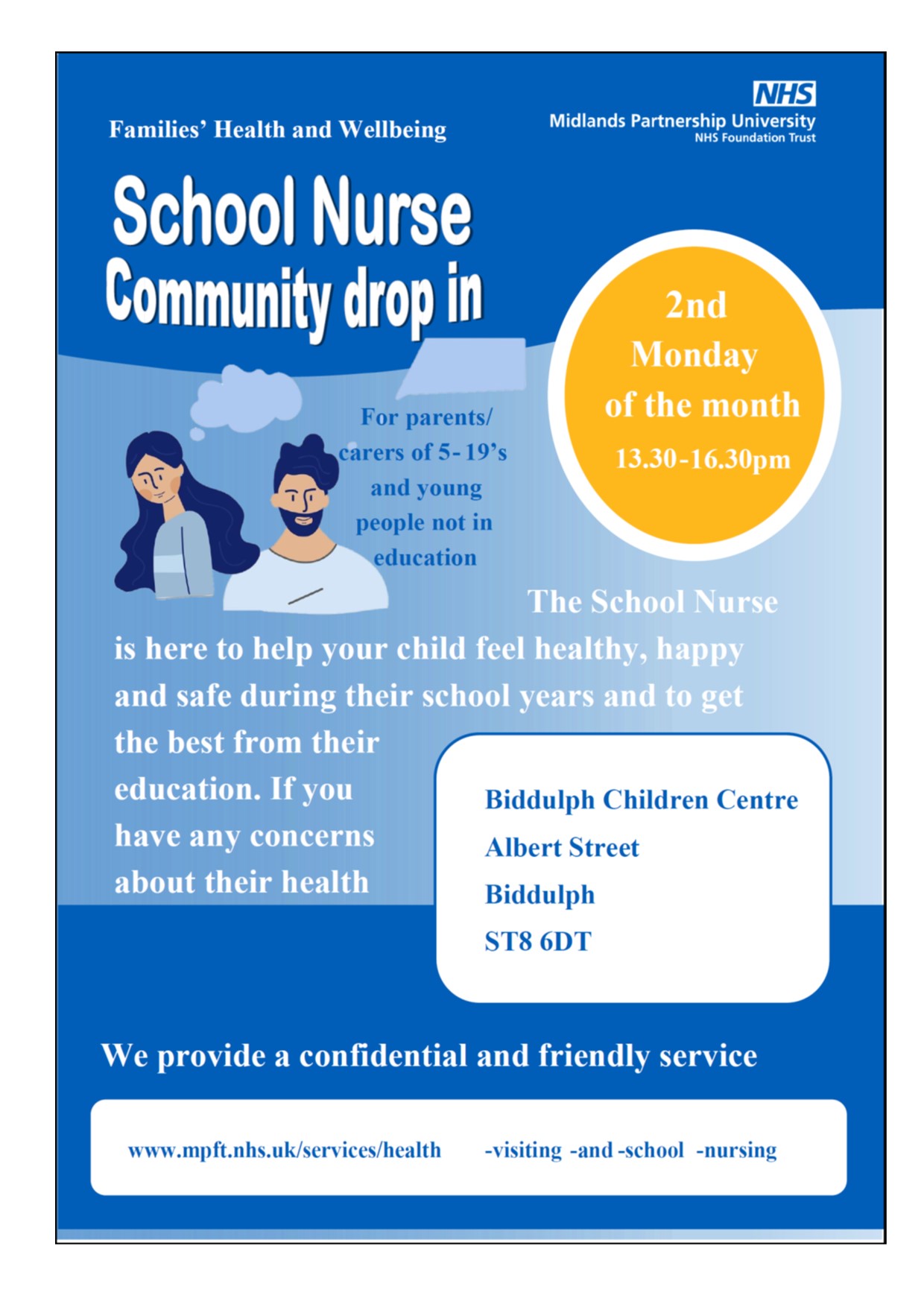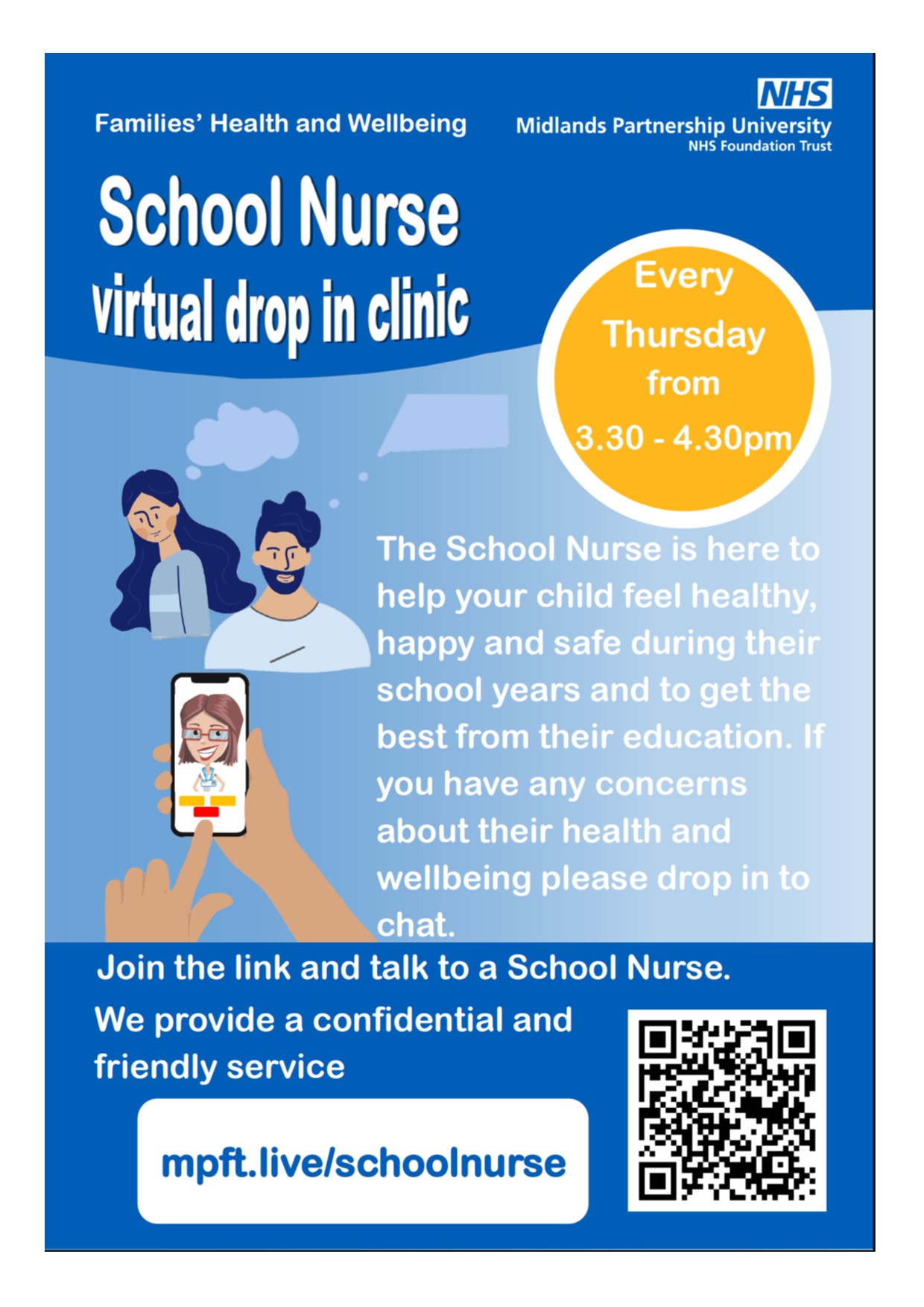 Health
The School Nurse is able to advise and provide support with a wide variety of health issues that include emotional health, smoking, drug and alcohol misuse, sexual health, growth and development concerns and chronic illness. There are also links below to appropriate health websites that parents and pupils may find helpful.
Mental and Emotional Health www.youngminds.org.uk
Drugs and alcohol www.talktofrank.com
Healthy Eating https://www.nhs.uk/change4life?next_start=19&seed=325&type=
General www.nhs.uk
Further information about the Health Visiting and School Nursing Service can be found by following the link below;
https://www.mpft.nhs.uk/services/health-visiting-and-school-nursing
Family Health & Wellbeing Service Autumn Newsletter
Referrals
Referrals to the school nurse can be made directly via the school reception, or by telephoning the number below. We try our best to see any pupil referred within two weeks, but will prioritise for more urgent cases.
Contact Numbers
'Our Health 5-19' Hub 0300 124 0362